What are the main things people should always be doing to look after their lungs?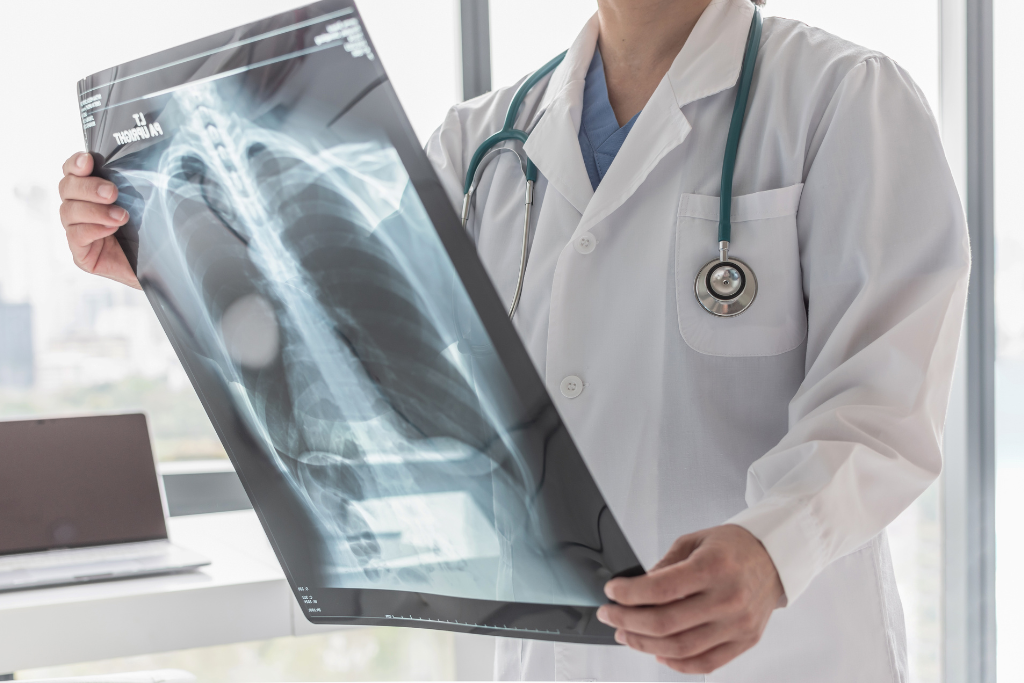 Taking care of your lungs is essential for maintaining good overall health and preventing respiratory problems. Some key things you should do to keep your lungs in good health include:
Avoid Smoking - Smoking is the leading cause of lung-related diseases like lung cancer and chronic obstructive pulmonary disease (COPD). If you smoke, quitting is the most significant step you can take to protect your lungs. If you don't smoke, avoid exposure to secondhand smoke.
Maintain a Healthy Diet - Eating a balanced diet rich in fruits and vegetables can provide essential vitamins and antioxidants that support lung health. Foods high in antioxidants like vitamin C and E can help protect against oxidative stress.
Stay Hydrated - Drinking plenty of water helps keep the mucous membranes in your respiratory system moist and functioning correctly. Proper hydration is essential for good lung function.
Exercise Regularly - Regular physical activity improves lung capacity and overall cardiovascular health. It can help maintain healthy lung function and improve circulation.
Breathe Clean Air - Minimise exposure to air pollutants, both indoor and outdoor. Use air purifiers if necessary and avoid exposure to harmful fumes, dust, and allergens.
Practice Good Hygiene - Washing your hands regularly and avoiding close contact with individuals who have contagious respiratory infections, such as the flu or cold, can help prevent the spread of illnesses that can affect your lungs.
Get Vaccinated - Immunisations, such as the flu vaccine and vaccines for pneumonia, can help prevent respiratory infections and complications.
Manage Allergies - If you have allergies, manage them effectively. Allergic reactions can exacerbate lung conditions and lead to issues like asthma attacks.
Maintain a Healthy Weight - Obesity can strain the respiratory system and increase the risk of developing conditions like sleep apnoea and asthma. Maintaining a healthy weight is beneficial for lung health.
Avoid Occupational Hazards - If your job exposes you to lung irritants, like dust or chemicals, take proper precautions and wear protective gear when necessary.
Remember that healthy lifestyle choices are essential for maintaining lung health. If you have concerns about your lung health or are at risk due to factors like genetics or environmental exposure, consult a healthcare professional for personalised advice and guidance.
How to protect children's lungs
Children are particularly vulnerable to environmental factors that can impact lung health.
Tobacco smoke is one of the biggest threats to children's lung health. Do not smoke in the presence of children and ensure that your home and car are smoke-free zones. Secondhand smoke can have severe consequences for children's developing lungs.
Encourage family members and visitors to your home to refrain from smoking around children. Make sure that children are not exposed to smoke in public places or when visiting friends and family.
You should also try to keep your home free of environmental allergens and irritants. Regularly clean and vacuum to reduce dust mites, mould, and pet dander. Use air purifiers if necessary.
Proper ventilation in your home is essential for good air quality. Use exhaust fans in the kitchen and bathrooms to remove pollutants, and open windows to allow fresh air to circulate.
You can help to minimise children's exposure to outdoor air pollutants by checking air quality levels before outdoor activities on days when air quality is poor. Use air quality index (AQI) forecasts as a guide.
Aside from making environmental changes to protect your child's lung health, you should provide them with a balanced diet rich in fruits, vegetables, and whole grains. These foods are high in antioxidants and nutrients that support lung health.
You should also encourage regular exercise as this can help children develop strong, healthy lungs.
Children often learn by observing their parents and caregivers. If you model a healthy and smoke-free lifestyle, they are more likely to follow suit.
How to protect lungs from pollution
Keep an eye on air quality forecasts and pollution levels in your area. Many weather websites and apps provide air quality indexes (AQI) that give you real-time information about air quality.
On days when air quality is poor, try to limit outdoor activities, especially vigorous exercise. If you must be outside, do so during times when pollution levels are lower, such as in the early morning or late evening.
Consider using air purifiers in your home, especially in bedrooms and other areas where you spend a lot of time. High-efficiency particulate air (HEPA) filters can help remove fine particles from the air.
On days when outdoor pollution levels are high, keep your windows and doors closed to prevent pollutants from entering your home.
Make sure your home is well-sealed to minimise outdoor air infiltration. Proper insulation and weatherproofing can help keep indoor air clean.
When walking or exercising outdoors, try to avoid high-traffic areas, as these are often more polluted. Choose routes that are away from busy streets or urban centres.
In areas with severe air pollution, wearing a mask designed to filter out pollutants can be beneficial. Look for masks labelled as N95 or N99, which can filter out fine particles effectively.
Indoor sources of pollution, such as tobacco smoke, cooking fumes, and cleaning products, can also harm your lungs. Use exhaust fans and proper ventilation and avoid smoking indoors. Keep your home well-ventilated and use air quality monitors to assess indoor pollution. Plants, like spider plants and peace lilies, can help improve indoor air quality by filtering pollutants.
If possible, avoid using wood-burning stoves or fireplaces, as these can release harmful pollutants into your home.
How to keep active with age to protect them
Staying active as you age is important for maintaining lung health and overall well-being. Regular physical activity can help improve lung function, increase cardiovascular fitness, and reduce the risk of lung and heart diseases.
Before starting any new exercise routine, especially if you have pre-existing health conditions, it's essential to consult your healthcare provider. They can provide guidance on the types and levels of exercise that are safe for you.
Select activities that are appropriate for your fitness level and age. Low-impact exercises, such as walking, swimming, cycling, and Tai Chi, are gentle on the joints and can be suitable for older individuals.
Set achievable fitness goals based on your current abilities. Gradually increase the intensity and duration of your workouts over time.
Strength training exercises, using resistance bands or weights, can help maintain muscle mass and bone density, which are important as you age. Strong muscles can also make breathing more efficient.
Aerobic exercises like brisk walking, dancing, or swimming can improve cardiovascular fitness and lung capacity. Aim for at least 150 minutes of moderate-intensity aerobic activity each week.
Incorporate stretching and balance exercises to maintain flexibility and reduce the risk of falls. Yoga and Pilates can be excellent options for improving balance and flexibility.
Look for opportunities to stay active in your daily life, such as taking the stairs instead of the elevator, gardening, or walking instead of driving for short trips.
Pay attention to your body's signals. If you experience pain or discomfort, stop the activity and seek medical advice if needed.
Engage in group activities or classes to maintain social connections while staying active. Socialising can provide motivation and support.
Remember that it's never too late to start being active and taking steps to protect your lung health. Staying active with age is a proactive way to maintain a high quality of life and reduce the risk of respiratory and cardiovascular problems. Start gradually and build up your fitness routine over time to enjoy the benefits of an active lifestyle.
How to deal with asthma, allergies, COPD etc at every age
To summarise, don't smoke / avoid being around others who are smoking, avoid heavily polluted areas, maintain a healthy diet and stay hydrated.
If you are worried about any symptoms, it's best to book an appointment with your GP or healthcare provider.