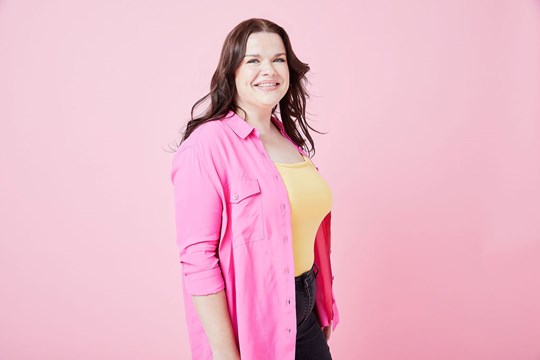 In recent news, the topic of Breast Reduction surgery and the challenges caused by long waiting times on the NHS has garnered significant attention.
Jackie Adedeji, in her recent documentary My Big Boobs: UNTOLD, delves into the realities faced by women with larger breasts and explores the factors contributing to the increasing demand for Breast Reduction surgery.
This blog looks into the rising demands faced by the NHS for patients looking to undergo Breast Reduction procedures, the advantages of considering private cosmetic surgery providers and the transformative impact this surgery has had on our patients' body confidence.
Cosmetic surgery is becoming more common, with lots of women choosing to go under the knife and make changes to their body for both their mental and physical health.
The British Association of Aesthetic Plastic Surgeons (BAAPS) says Breast Reduction is the second most popular cosmetic procedure in the UK, with 5,613 Breast Reduction surgeries carried out in 2022, up 122% from the year before.
Body confidence champion, Jackie Adedeji, who's explored issues from women with larger boobs in a new Channel 4 documentary says being a size 36K means there have been times in her life where she wanted to hide. Read the full article here of Jackie exploring the metal and physical side effects of having larger boobs.
Cosmetic surgery is often perceived solely as a means to enhance a patient's appearance. However, at Pall Mall, we have witnessed firsthand that our surgeries have a profound impact that extends far beyond the physical.
Many of our patients have shared their experiences of feeling self-conscious and burdened by negative body image, which severely impacted their mental well-being. By taking the courageous step of undergoing cosmetic surgery, we have witnessed remarkable transformations in our patient's quality of life and mental health. They are no longer held back, both physically and mentally.
Our Breast Reduction patients, for instance, can now confidently wear the clothes they have always wished for, engage in pain-free exercise, and break free from the limitations they once faced with larger breasts. At Pall Mall, we believe in the wider benefits cosmetic surgery can have and empower individuals to reclaim their self-confidence and allow them to live life to the fullest.
Sophie, a Pall Mall Breast Reduction patient, summarised her reason for cosmetic surgery saying: "I never felt that I was in a body that was made for me. Since I've had my surgery, I feel like I'm back to myself and this is how I'm really meant to be.
"I knew from the age of 13 that I wanted surgery to decrease my breast size and to have finally had it is life changing."
Prior to cosmetic surgery Sophie had problems with her shoulders whereby her rotator cuff didn't work properly. Sophie said: "I got to a point where I just thought 'I can't do this anymore' and that's when I decided to look into breast reduction surgery at Pall Mall.
"My cosmetic surgery journey all happened so quickly. I had my consultation, then three weeks later I was booked in for my breast reduction surgery. I couldn't believe how much of a quick turnaround it was."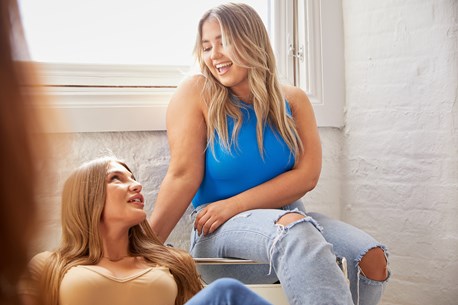 Amy, is another recent Breast Reduction patient at Pall Mall, shared her cosmetic surgery story with us and reveals how this life-changing procedure has had a transformative impact on her life. Speaking about her procedure Amy said: "Pall Mall has changed my life. I was a very restricted sports player due to the size of my breasts, it affected my career as a PE teacher and put a downer on my regular gym routine. So choosing to have a Breast Reduction was the best thing I ever did and I haven't looked back since! The size of my breasts has been the bane of my life since I've been a teenager, the limited clothes you can wear, multiple sports bras to keep them in place whilst running and not a backless dress in sight!"
"I'm pleased to say that's all gone now and I'm over the moon, it's the best decision I ever made. From my first consultation with Mr Topps, I knew this was the beginning of an incredibly exciting journey and it did not disappoint.
"I cannot thank Pall Mall enough for transforming my life. My gym experience is happier, my wardrobe has been given a new lease of life and my breasts are incredible. I will never look back!"
At Pall Mall, our ultimate goal is to empower our patients to "Never Feel So Good." We have witnessed firsthand the transformative impact that Breast Reduction surgery can have on individuals' lives.
By relieving physical discomfort, boosting self-confidence, and providing the freedom to wear the clothes they want to wear, our patients experience a newfound sense of ease and comfort.
We believe that everyone deserves to live their life to the fullest, without any hindrances to their happiness.
If you would like to book a free consultation, click here.